Review the topics and concepts your middle school teacher swore you'd need to know. Our tutors are math experts who know the formulas, charts, and lingo you need to solve your homework equations. Middle grades math homework help is just a click away.
Homework Help 24/7
Let us know what problem you're stuck on and we'll connect you with a tutor that knows how to explain concepts in a way that makes sense to you. Tutoring is available 24/7 at home or on the go. That means you can connect with a tutor to review P.E.M.D.A.S. on the bus ride to school or quickly catchup on math topics before movie night. Turn in your math homework knowing you did it right.
You Set the Pace
Our tutors know the transition into mid-level math is a tough one. They also know that working one-on-one with a tutor makes all the difference when it comes to test day. Break down sticky concepts and clean up problem areas at a pace that's right for you.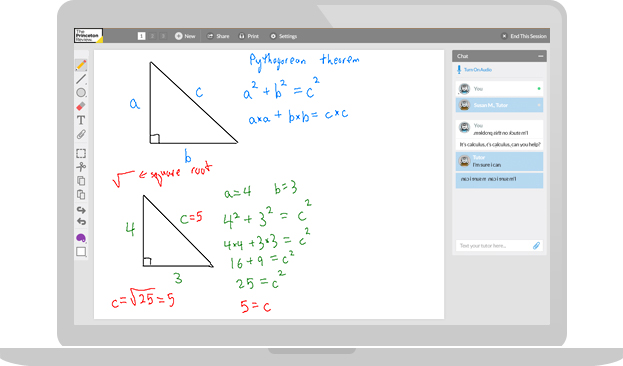 Improve Your Math Grade
Try middle grades math homework help today. Our online classroom provides the tools that allow you to dig into your math problems with an expert tutor by your side. Using the interactive whiteboard students and tutors are able to solve tough problems, together. Being online provides students with the peace of mind that their questions can be addressed 24/7.
Get Homework Help in Middle Grades Math Now
Look forward to your homework and get it done faster. Get middle grades math homework help now.